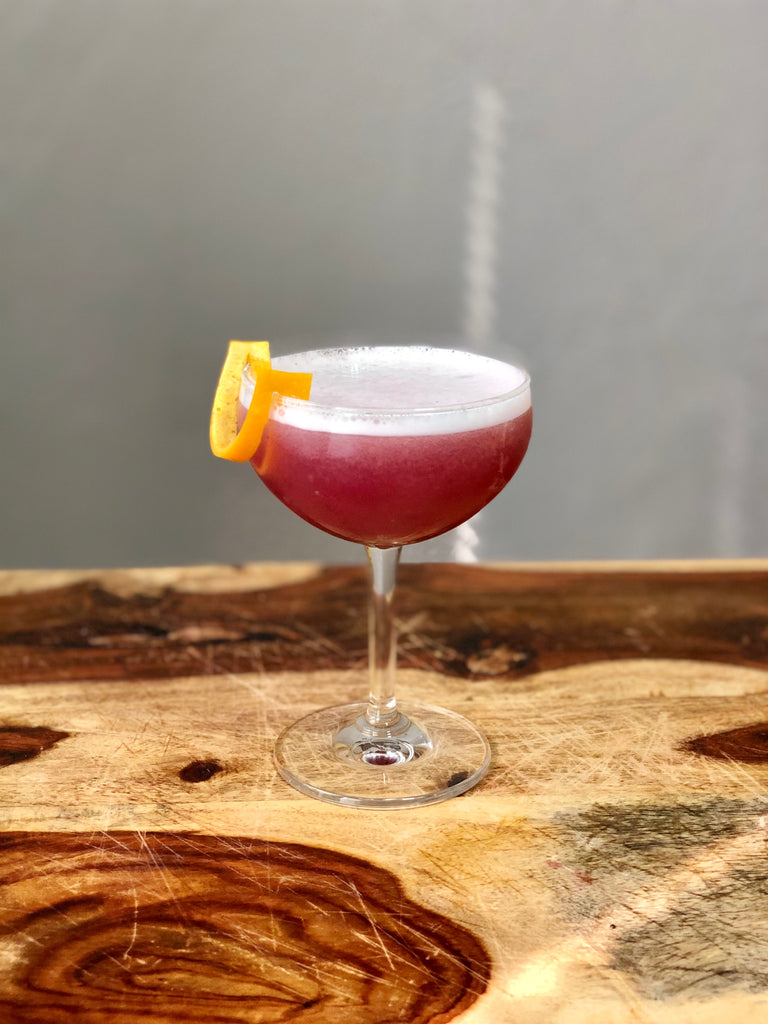 Creamy orange notes run wild in this cocktail with rich sugar, fresh blueberries and lime. It's given a subtle zing from a whisper of rich Modena balsamic vinegar, making it the perfect companion for a pre-dinner get together with the other members of your quarantine pod. 
2 oz Tazo Wild Sweet Orange Tea, brewed per box instructions
1 oz Lime Juice
1 oz Simple Syrup (1:1)
Bar spoon Modena Balsamic Vinegar
Handful Blueberries, muddled
2 Orange Peels
Muddle blueberries well into syrup in the bottom of a cocktail shaker tin.
Add tea, lime, balsamic vinegar, and one orange peel to the shaker tin without ice. Dry shake (without ice) for about 30 seconds.
Add ice. Shake well for another 20 seconds until very cold.
Double strain into a coupe glass, careful to remove all blueberry solids from the mixture.
Garnish with an orange peel expressed over the surface of the cocktail and enjoy!