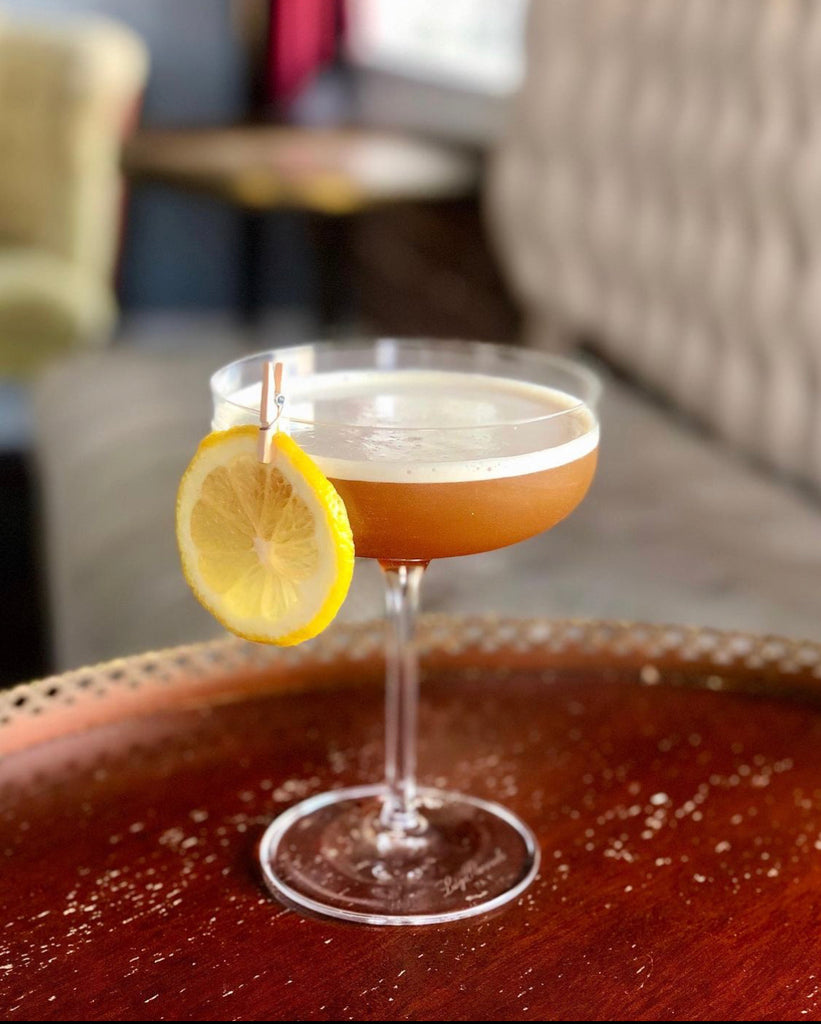 This amaro based sour is perfect for those of you looking for something bright and citrusy that still delivers the flavors of impending fall. A chai simple syrup adds spice and sugar to the slightly astringent and smokey Sfumato Amaro while a small amount of whiskey provides proof and a backbone of oak against the sour of lemon. 
Houdini's Dirty Chai
1.5 oz Sfumato Amaro 
.5 oz Rye Whiskey 
1 oz Lemon Juice 
1 oz Chai Syrup
Combine the amaro, rye, lemon juice, and chai syrup in a shaker tin with ice. 
Shake very well for about 25-30 seconds. 
Double strain into a coupe glass. Garnish with a large loom wheel and enjoy!
Chai Syrup
1 Cup Water
2 Chai Tea Bags
1 Cinnamon Stick 
2 Cardamom Pods
1 Cup Granulated Sugar 
Bring water to a light boil over medium-high heat. Add cinnamon and cardamom and simmer for 5 minutes. 
Remove from heat. Remove whole spices and add tea bags. Allow it to steep for 5 minutes, then discard the bags. 
Stir the sugar into the hot tea until it fully dissolves, about 30 seconds. Store syrup in the refrigerator for up to two weeks.